2008 Colorado (stock)
08-04-2016, 09:59 AM
Join Date: Jul 2016
Location: Pennsylvania
Posts: 18
2008 Colorado (stock)
---
Hello! To put some life into this sub-section, i'd love to show a new toy!
I am pleased to announce that i finally have my own truck. I've been trying to get a good truck on and off for two years now, and we got one in our front driveway now
This is a 2008 Colorado quad cab, rear wheel drive, and it was very, very well taken care of. The engine looks amazing, and the mileage is under 2500 a year, 21,000 in total. I will be showing pictures from the dealer themselves, because i have to find my own personal camera. I plan to do some basic modding to start off, buying a ball hitch, switching out the radio, and buying a bed extended on the gate. I hope you enjoy!
I'm really proud that i was handed this on loan. I am going to put everything i have into it to treat it right
08-05-2016, 08:33 AM
---
That's a very nice looking truck!

Gotta love those "old man" finds. Guy buys a truck and treats it like a queen and barely drives it.

Check out LMCtruck.com and CarID.com for upgrade parts.

Also, You'd be amazed at what pieces you can find on Ebay for a great price.

If you want any suggestions for upgrades, We've got them for you!

Enjoy
08-05-2016, 10:58 AM
Join Date: Jul 2016
Location: Pennsylvania
Posts: 18
---
Ever hear of
Decked
? I wish that was available for a 5.1' bed. I think i'm going to possibly trade away the Undercover for a tri-fold tonneau. Maybe i'll buy a tri-fold AND keep the undercover, because that thing is admitted awesome!
Do you know by chance is that radio in my truck a 2 din or should i look for 1din, 1 spot for an ipod or something, similar to this example: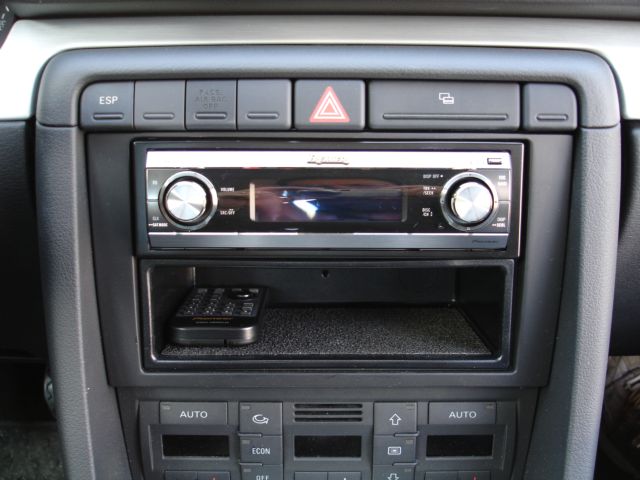 08-08-2016, 09:19 AM
---
I would get something like this and throw a backup camera on there too. You'll thank me as soon as you have to hook up a trailer
https://www.amazon.com/Regetek-Doubl...uble+din&psc=1
Thread
Thread Starter
Forum
Replies
Last Post
Chevy Silverado/ GMC Sierra Forum
Chevy/GMC Small Trucks Forum