View Poll Results: What do you like better Lifted or Lowered Trucks?
Lifted Trucks
7
70.00%
Lowered Trucks
3
30.00%
Voters: 10. You may not vote on this poll
Just out of curiousity
01-12-2011, 05:00 PM
---
I agree with what your saying.
01-12-2011, 11:30 PM
---
Yeah I like mine lifted too, lowered trucks are for girls.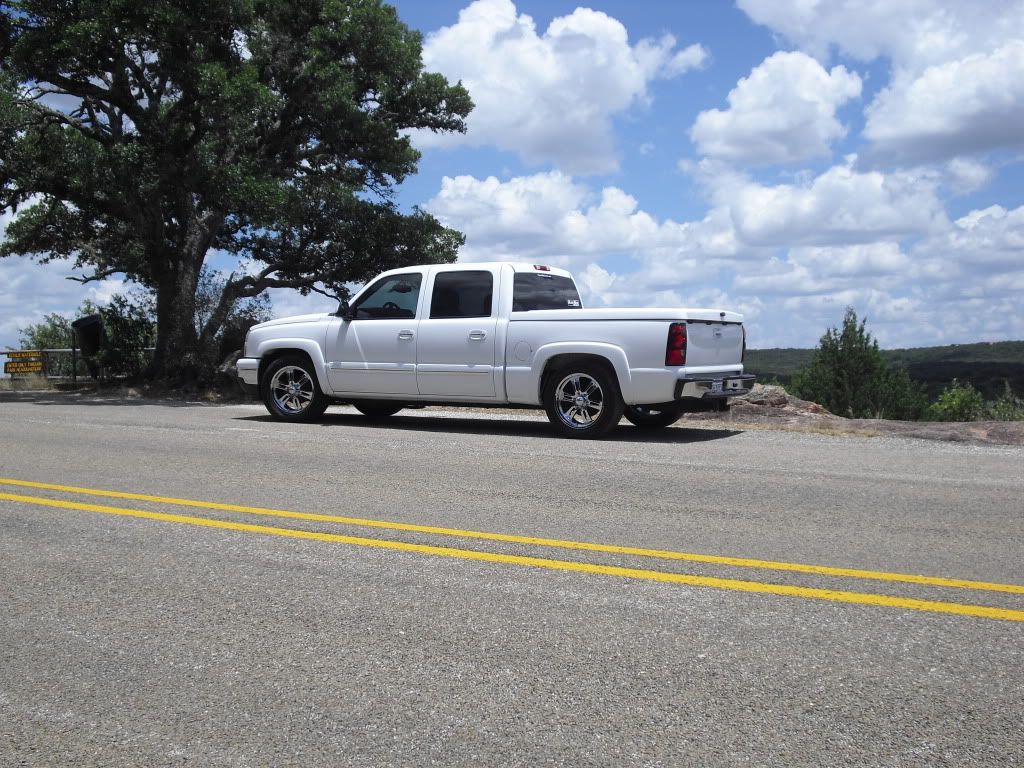 05-25-2011, 12:36 AM
---
06-04-2011, 06:39 AM
---
I love the look of lowered trucks, but the functionality of a lifted 4x4 would be fun. I say if you have a 2wd then that whole go anywhere thing doesn't really work. I've seen first hand how far a lifted 2wd will get you
06-04-2011, 10:27 AM
---
I don't like Lowered
But I don't like lifted when you can drive a small car under it.
A 2" to 4" lift is cool.
Thread
Thread Starter
Forum
Replies
Last Post
Chevy Silverado/ GMC Sierra Forum
Chevy Silverado/ GMC Sierra Forum